December 13, 2018
Holiday Parties and Employment Law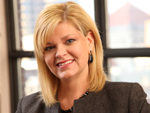 Traditional Holiday Parties
It is time to kickoff that festive season described by Andy Williams as "The Most Wonderful Time of the Year."  The traditional "office holiday party" is a way many employers choose to celebrate with their employees.  Most parties result in good times and fun memories.  However, employers should be mindful of some potential claims that can transform a holiday celebration into a legal nightmare.
A Recipe for Disaster?
There is no exact recipe for sexual harassment, but likely ingredients include alcohol, an off-site location, party dresses and mistletoe.  The holiday party can easily become the venue for offensive comments and inappropriate touching.  Pre-party reminders about the office harassment policy might not feel festive, but they are worthwhile.  Prior to the recent #metoo movement, these kind of H.R. reminders usually generated employee eye-rolls.  Today, employees are more likely to appreciate the reminders.  Also, employers should make every effort to monitor behavior during the party and must promptly and thoroughly address any post-party harassment complaints.
Gift Giving Guidelines
Party gift giving is another common thread in many holiday harassment suits.  The gag gift the boss finds hysterical is sometimes not-so-funny for the subordinate. Canceling the party gift exchange is a great way to minimize employee claims of a hostile work environment.
Proper Pay Guidelines
Harassment claims are not the only legal challenge arising out of office parties.  Wage and hour suits are becoming the new favorite among holiday litigants.  If a non-exempt employee is asked to pick up party supplies on his lunch hour or assist with decorations and set-up after regular work hours, that employee must be compensated for his time. 
Also, remember employees can demand pay for attendance at an after-hours party if the employer states or strongly suggests attendance is mandatory.  (If attendance pushes the work week beyond 40 hours, employees may even demand time and a half.)  To help avoid wage and hour claims, steer clear of presentations or speeches from management during the party and make sure employees understand that attendance is voluntary.
Liability for Alcohol Consumption
Finally, be aware that employee consumption of alcohol can lead to more than just harassment claims.  Employees who leave the party drunk present a danger to themselves and others and open the door to lawsuits against the employer.  Tennessee's dram shop law may protect employers from liability in some circumstances, but it's not a guaranteed protection.  Plus, no employer wants to face the heartache and publicity caused by an employee drunk driver. Some employer considerations might include offering a driver service, limiting the number of drinks available, serving food to slow alcohol absorption, or designating individuals to monitor the event and assist in cases of excessive drinking.
Employers should be aware the legal Grinch is lurking in the corner at every party, looking for a way to steal the holiday cheer. However, "there'll be parties for hosting" during this "most wonderful time of the year."  And with a little thought and planning, employers can have an office party befitting this"hap-happiest season of all!"
Uncategorized
. Bookmark the
permalink
.