What We Do
Lewis Thomason has extensive experience in providing services to clients in the health care industry at a time when the mission is to deliver excellent patient care while dealing with increased regulatory authority and government oversight.
Health Care Liability
As a medical professional, your reputation means everything. We are sensitive to the fact that health care liability lawsuits and claims affect reputations, as well as personal finances.
Our attorneys are dedicated to the defense of medical providers in lawsuits alleging medical negligence. We represent a wide variety of medical care providers, including physicians of all specialties, physicians' groups, dentists, nurse practitioners, physician assistants, hospitals and long-term care facilities. Our aggressive approach to defending our clients keeps the majority of our cases from reaching the trial stage. For cases that must be tried, our attorneys have the experience and expertise to handle them.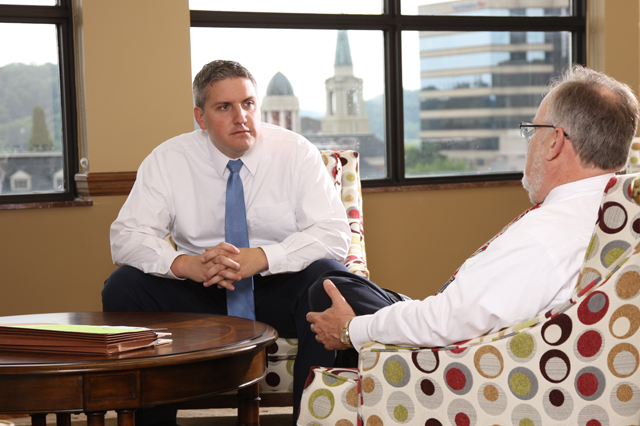 Regulation and Compliance
We offer comprehensive legal counsel and compliance with complex and evolving privacy and security requirements pertaining to health care information, including the federal regulations associated with the Health Insurance Portability and Accountability Act (HIPAA); defense of  claims made under HIPAA; representation of providers in recovery audit contractor (RAC) claims; advice with regard to clinical trial compliance; compliance with the Stark laws and anti-kickback measures; and advice about Medicare reimbursement issues.
With the tremendous increase in the use of electronic medical records (EMR) systems, health care providers face more exposure to liability than ever before. We help clients manage the myriad of risks associated with providing medical services so they can instead focus on health care. With the firm's tradition of representing physicians and their groups in professional liability litigation, we understand the importance of loss prevention and risk mitigation in the health care industry.
Our attorneys also handle operations and overall compliance; information technology; employment issues; immigration documentation; real estate; securities and tax; finance; and mergers and acquisitions with regard to the health care industry.