December 6, 2018
Copyright Creativity May be in the Eye of the Beholder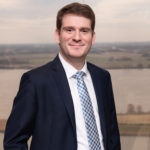 A cautionary Tale
Summary judgment against a dentist who sued for copyright infringement based on before-and-after photographs of one of his patient's teeth, (Pohl v. MH Sub I, LLC, 314 F. Supp. 3d 1225 (N.D. Fla 2018), Northern District of Florida) serves as a cautionary tale of the limits of copyright law. The case stemmed from a Boca Raton dentist who registered a pair of photographs of one of his patients. The photos were posted on the dentist's website and showed his patient's toothy smile both before and after the dentist performed his cosmetic dental work. The first photo shows the patient's crooked and yellow teeth.  The second shows them as straight and gleaming white, no doubt the result of the dentist's skilled hands. When the dentist conducted a reverse Google image search, he discovered that his photos were being used without his permission by a company that specialized in providing healthcare providers with promotional, marketing, and website design services. After sending a cease and desist letter—which the offending company complied with—the dentist sued in federal court for copyright infringement.
What COPYRIGHT Law says
In granting the company's motion for summary judgment, the district court ruled that—despite having a certificate of registration from the United States Copyright Office—the dentist's before-and-after photographs were not sufficiently creative to warrant copyright protection.  Copyright protection only extends to original works of authorship. To be original, a work (such as a photograph) must have been created by the author (i.e., not copied from someone else) and possess a minimal amount of creativity. The Supreme Court has held that only a "modicum" of creativity is necessary for a work to qualify as original. As the judge correctly explained, this bar is "extremely low" and the "vast majority of works make the grade quite easily" so long as they have "some creative spark, no matter how crude, humble, or obvious it might be."
Nonetheless, certain classes of work fail even this minimal standard. So it was in this case, where the judge found that, as a matter of law, "[t]here is nothing remotely creative about taking close-up photographs of teeth." Accordingly, the judge held that the marketing company did not infringe on the dentist's rights to his photographs because those photographs were never copyrightable in the first place.
Why does this matter to you?
This decision is a reminder that registering a work with the United States Copyright Office is not a guarantee of success in a copyright infringement lawsuit. Understanding the limits and scope of copyright law is essential in defending against a copyright infringement claim and—perhaps just as importantly—in pursuing one as a plaintiff.
how punny
This decision is also notable for the fact that it is riddled with puns involving teeth. Some of the gems:
"Although Plaintiff may be chomping at the bit to get to trial, Defendant's motion is GRANTED. Plaintiff's motion is DENIED."
"The parties' lawyers know the drill. Summary judgment is appropriate when. . ."
"This Court first sinks its teeth into [defendant's] motion for summary judgment. [Defendant] is armed to the teeth in legal arguments — some persuasive, some not. This Court addresses only those arguments necessary to resolve this case and therefore holds its tongue on the issue of damages."
"[Dentist] fights tooth and nail against this argument."
"This Court finds [dentist's] argument as strong as enamel."
"And a jury may find [dentist's] self-serving testimony to be as persuasive as plaque is useful to molars."
"Meeting the standard for creativity is not like pulling teeth."
"[Dentist's] evidence has some bite."
This may not be the end of the story, however, as the dentist has appealed this decision to the Court of Appeals for the Eleventh Circuit.
Business practice
and tagged
copyright
,
dentist
,
healthcare
. Bookmark the
permalink
.